If users are unable to install Add-ins on their own and require admin permission, then the following steps would apply.

Click the images throughout the Knowledge Base to see full size versions of screen captures.

Log in to Office 365 Admin Center.
https://portal.office.com/adminportal/



Grant admin consent for LinkPoint Blade.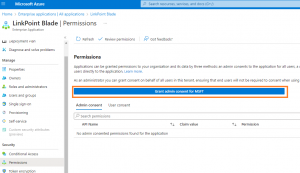 Assign permissions to Users and/or Groups.