Authenticate with Salesforce to seemlessly integrate with Outlook.

Click the images throughout the Knowledge Base to see full size versions of screen captures.

Click the Open Blade Panel button on the Outlook toolbar to expand the Side Panel.


Click the Preferences icon in the bottom-right of the Sidebar.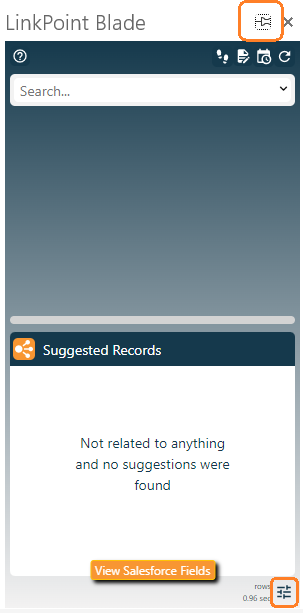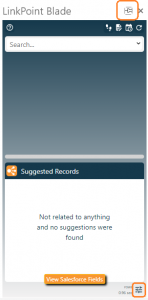 Tip: Click the Pin button in the top-right of the Sidebar to keep the sidebar open. This prevents having to relaunch the Sidebar each time you select an email.

Select your connection URL to Salesforce from the drop-down menu.
·         Standard – login.salesforce.com
·         Sandbox/Test – test.salesforce.com
·         Custom – example: companyname.mysalesforce.com (This is the URL you use to login into salesforce from a browser.)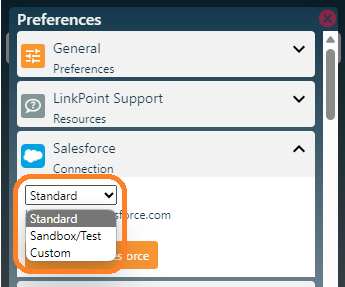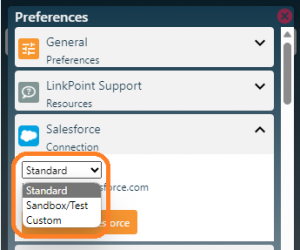 If you are using the custom option, enter your organization's company URL information below. Please note that "https://" and "salesforce.com" is already prepopulated.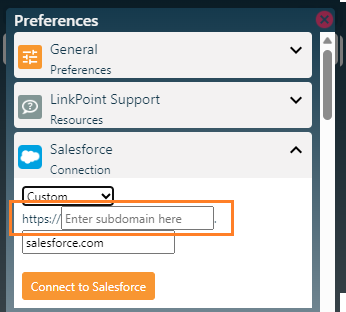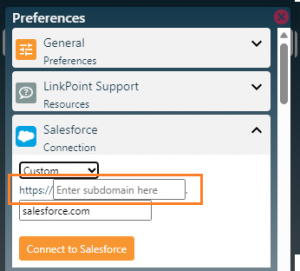 Click the Connect to Salesforce button to authenticate with Salesforce. Once authenticated, you will see a confirmation status.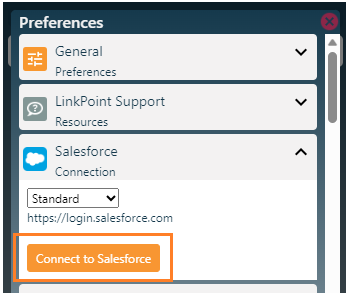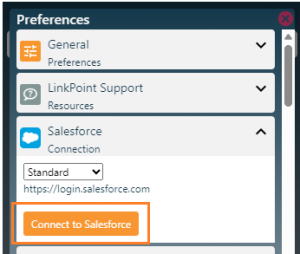 Tip: LinkPoint Blade is automatically configured to log inbound and outbound emails to Salesforce with no further configuration needed.