Remain in Outlook and work with Salesforce data in real-time. The Side Panel presents related records based on sender and/or recipient email addresses. Users can create or edit data, record emails, view record details, and take additional action on Salesforce records from the Side Panel. The Side Panel can be opened or closed to allow for extra space.

Click the images throughout the Knowledge Base to see full size versions of screen captures.

Click the Open Blade Panel button on the Outlook toolbar to expand the Side Panel.


Click the Preferences icon in the bottom-right of the Sidebar.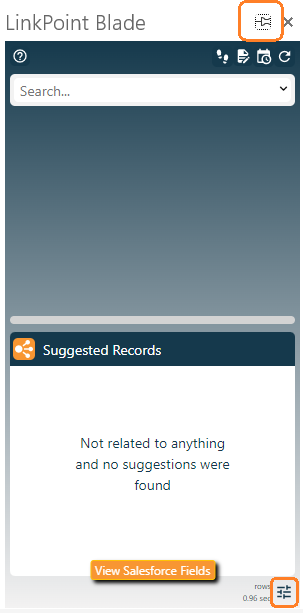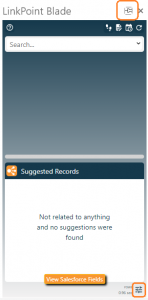 Tip: Click the Pin button in the top-right of the Sidebar to keep the sidebar open. This prevents having to relaunch the Sidebar each time you select an email.