Edit records for standard and custom Salesforce objects from Outlook with SnapForms. Edit access in the Side Panel mirrors the user's access in Salesforce. SnapForms display the fields for the object as they appear in the user's instance of Salesforce and support required and dependent fields. Where applicable, SnapForms support and present record type options from a drop-down list.

Click the images throughout the Knowledge Base to see full size versions of screen captures.

Locate a Salesforce record in the Side Panel, and click the Edit Record icon to launch the SnapForm. These icons are available for all records the user has access to edit in Salesforce.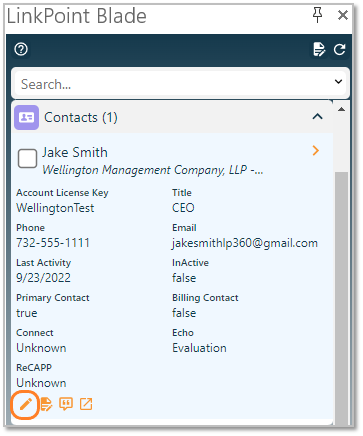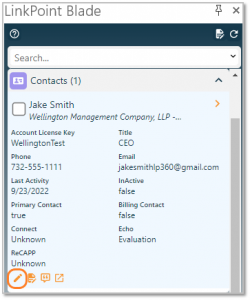 Edit data in the available fields in the SnapForm, and click the Ok button to update the record in Salesforce.