LinkPoint TimeScout takes the back and forth out of booking meetings by providing links to preset meeting types. Prospects and clients can easily schedule a meeting based on current availability. This article outlines the attendee experience for booking a meeting using a TimeScout URL. LinkPoint Connect customers are not required to follow these steps.

Click the images throughout the Knowledge Base to see full size versions of screen captures.
Book a Meeting via LinkPoint TimeScout

Click a TimeScout booking link to view the booking page in a web browser. Click a Calendar Day or Month to change the date and review the available time slots on the Choose a Time Slot page.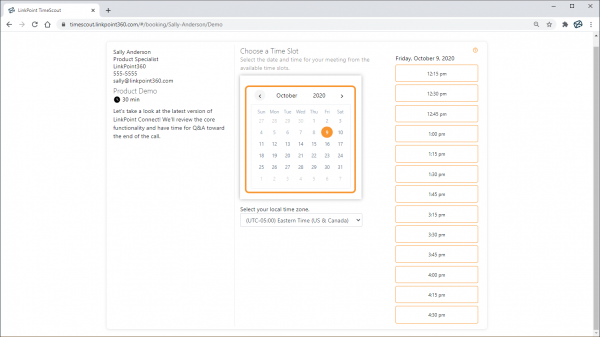 Tip: The organizer may limit how far in advance you can book a meeting on the calendar.

Select a Time Slot from the availability listing, and click Confirm to proceed.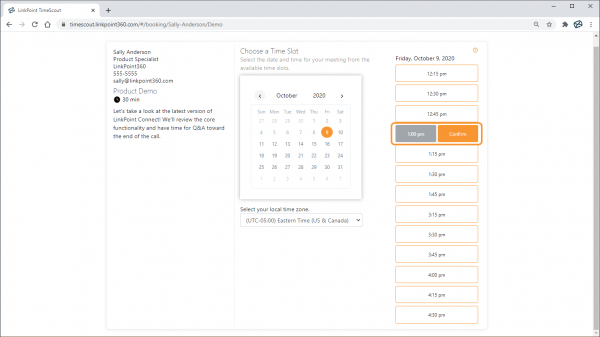 Tip: Be sure to select your correct local time zone from the drop-down list to ensure the meeting is coordinated correctly for both you and the organizer.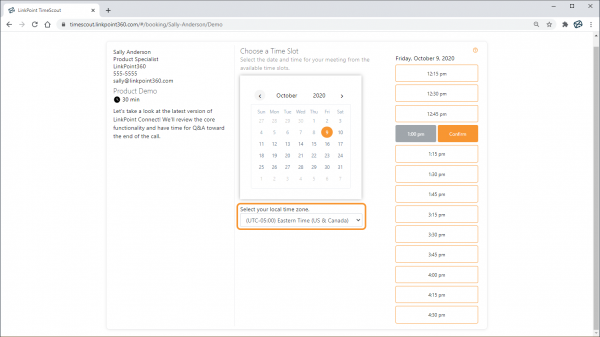 Enter your Name and Email Address in the Book a Time Slot page. Enter email addresses in the Add Invitees via Email field to send the meeting invitation to additional colleagues.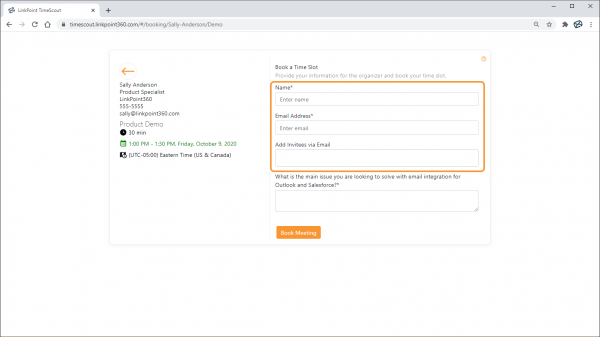 Complete any additional fields as applicable. The organizer may include required fields or questions as part of the booking process to better prepare for your meeting.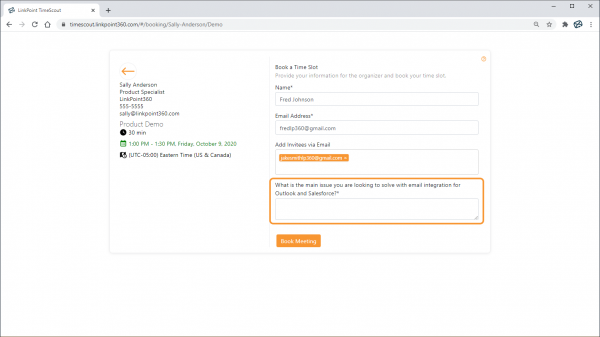 Click the Book Meeting button.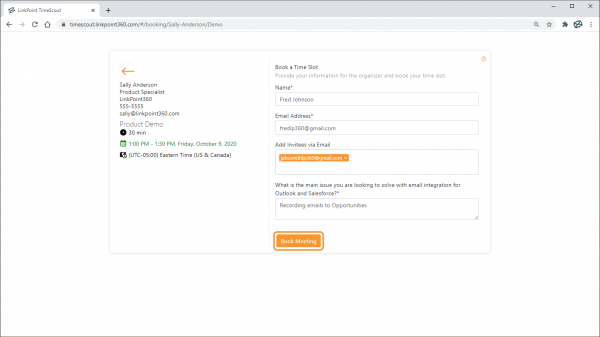 Review the meeting details, and click Confirm to finalize the booking.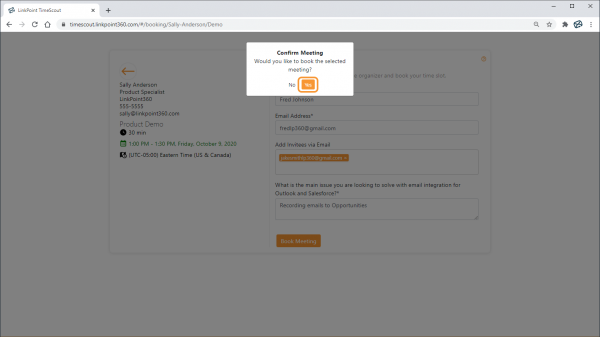 Review the meeting details on the Confirmation Page. The organizer may also provide additional Resources for you to review prior to your meeting. These are included as links that you may want to bookmark for later reference. Once you navigate away from the Confirmation Page, you will not be able to access the Resources.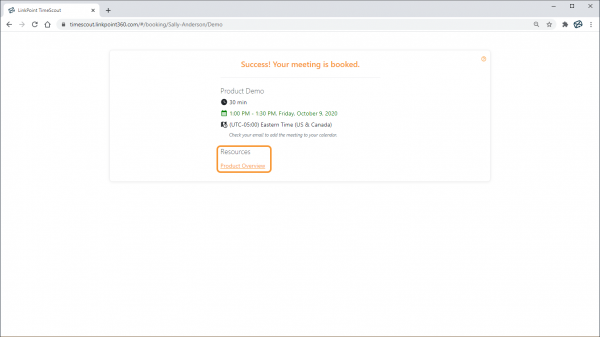 TimeScout will automatically send you a meeting invitation based on your selections for you to add to your calendar.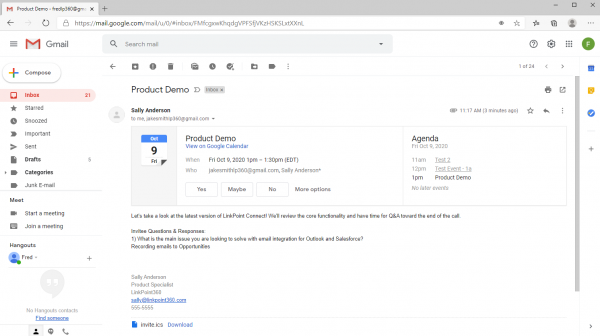 Tip: TimeScout will automatically add the meeting to the Organizer's calendar and send an email notification alerting them of the new booking. The invite and email notification will include the meeting details and answers to the booking questions as provided by the attendee.

Download: Access the complete LinkPoint Connect User Guide in .pdf format. Get the User Guide

Still need help? Contact our Support Team