LinkPoint360 offers comprehensive knowledge base articles and help documentation online at www.linkpoint360.com/kb. LinkPoint Connect now includes contextual help links within the software itself. As users view Side Panel details, record emails, or change settings in LinkPoint Assist, they can click the new help icon to navigate directly to knowledge base articles. In this section, you will learn how to access LinkPoint Connect Contextual Help Content.

Click the images throughout the Knowledge Base to see full size versions of screen captures.
---
Finding Knowledge Base Articles within LinkPoint Connect


Open any LinkPoint Connect screen, such as the LinkPoint Connect Side Panel, Record window, Regarding window, or LinkPoint Assist.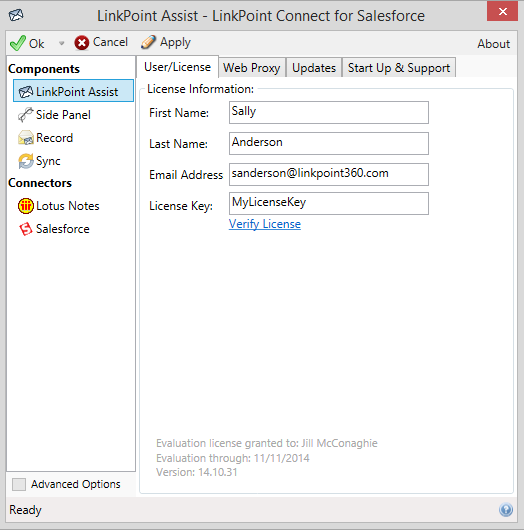 ---

Example: In this example, we will demonstrate Contextual Help using LinkPoint Assist.
---

Click the Help Mode icon in the bottom right corner of the window.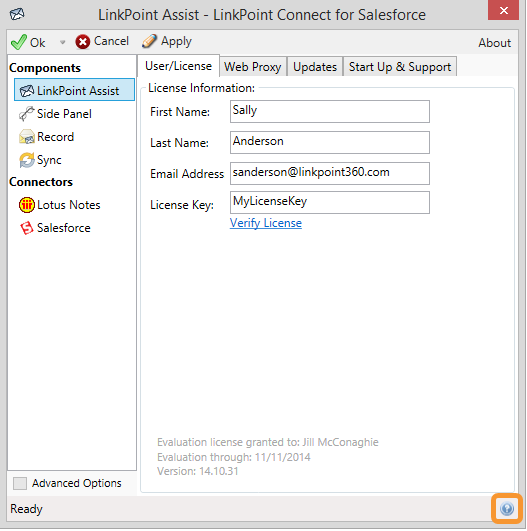 ---

Click a field or field label inside the window for more information. Note that the bottom of the window indicates that the window has Help Mode enabled.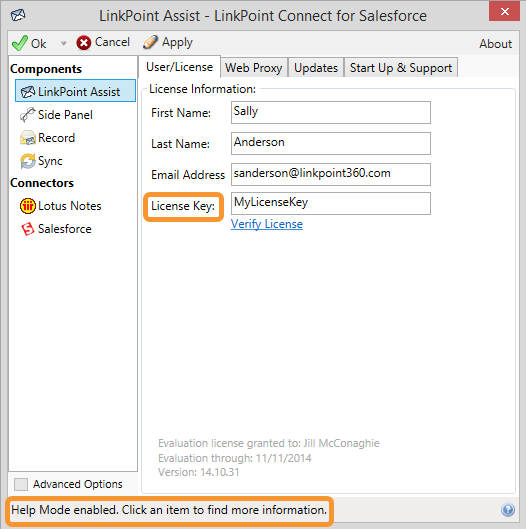 ---

Review the related help information in the LinkPoint360 Knowledge Base, which will launch in the Internet browser.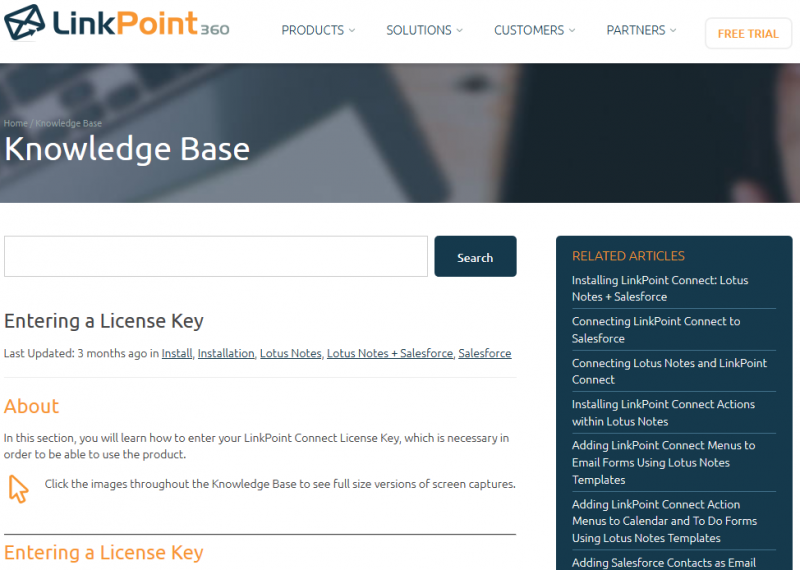 ---

Download: Access the complete LinkPoint Connect: IBM Notes + Salesforce User Guide in .pdf format. Get the User Guide
---

Still need help? Contact our Support Team.