LinkPoint Connect is a PC-installed application that allows users to work with and create Salesforce data directly in desktop instances of Outlook. To get started, users must download the LinkPoint Connect Installer, which is accessible via the Salesforce AppExchange, the LinkPoint360 website, or a direct link provided by a LinkPoint360 Account Executive. All methods provide access to the same Installer for free trial and licensed users.

Click the images throughout the Knowledge Base to see full size versions of screen captures.
---
Install LinkPoint Connect

Select the link for the LinkPoint Connect Installer provided in the welcome email or enter the URL provided by LinkPoint360 in the browser address bar, and press
Enter
.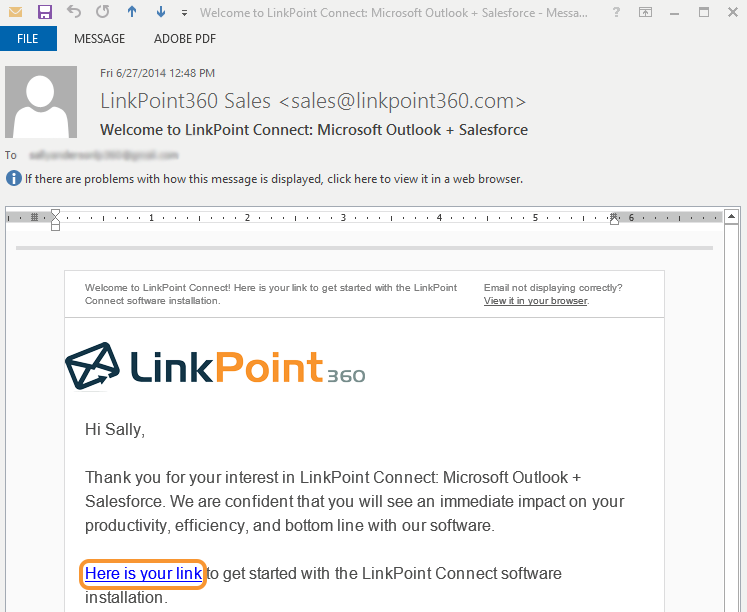 ---

Save the file named
LinkPointConnectSF.exe
to the computer, and open it to launch the Installer.
---

Click
Next
in the
LinkPoint Connect for Salesforce – InstallShield Wizard
to start the installation process.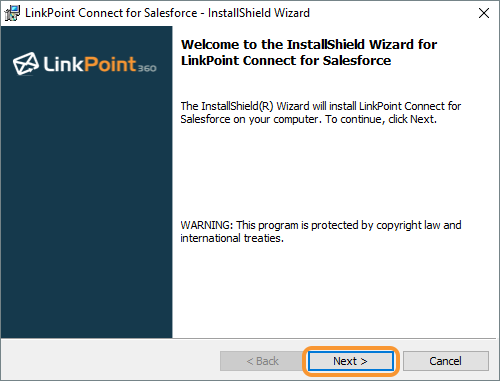 ---

Select the
I accept the terms in the license agreement
option, and click the
Next
button.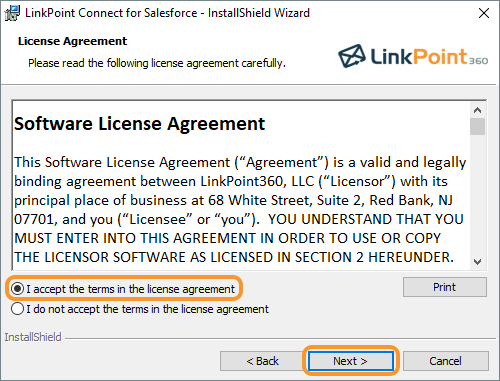 ---

Confirm that Outlook is closed, and click the
Next
button.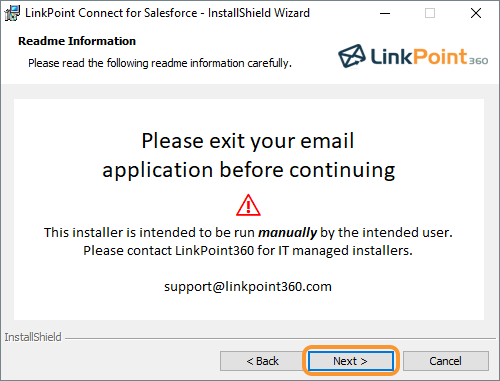 ---
 Select the installation preferences in the Custom Setup screen. By default, the Installer will place LinkPoint Connect on the system hard drive. Click
Next
to continue.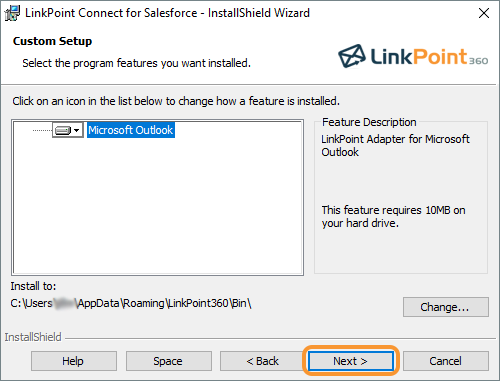 ---

Review the
Current Settings
. Click
Back
to make changes, or click
Install
to start the installation.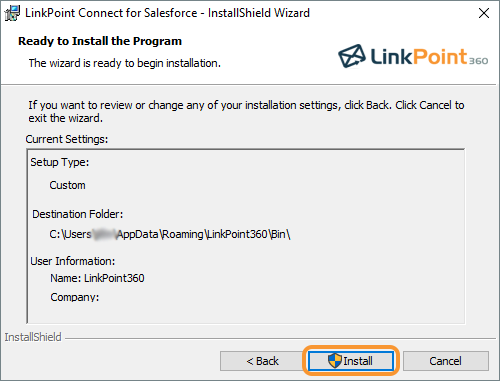 ---

Tip:
LinkPoint Connect relies on a common Microsoft technology called
.NET Framework 4.52 Client Profile
which comes pre-loaded on Windows 7 and above. If the computer does not already have this installed, it will automatically be downloaded as part of the LinkPoint Connect installation process.
---

Select the
Launch the program
checkbox, and click the
Finish
button to exit the Installer.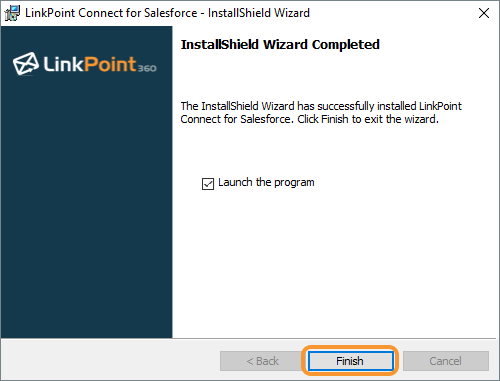 ---

Download:
 Access the complete LinkPoint Connect User Guide in .pdf format. 
Get the User Guide
---

Still need help?
Contact our Support Team.