LinkPoint Blade users are able to edit the email Subject and Body details recorded to Salesforce without altering the message sent to a recipient. This helps users relabel items as part of an email chain with more accurate descriptions for reference and reporting. Users can edit previously recorded inbound emails or new outbound emails using the same method.

Click the images throughout the Knowledge Base to see full size versions of screen captures.

Tip: This feature is off by default. To enable the setting:

1. Open the Preferences Pane.
2. Expand the General section.
3. Select the option to "Allow me to edit 'Subject' and 'Body' fields when I record salesforce".
4. Close the Preferences Pane.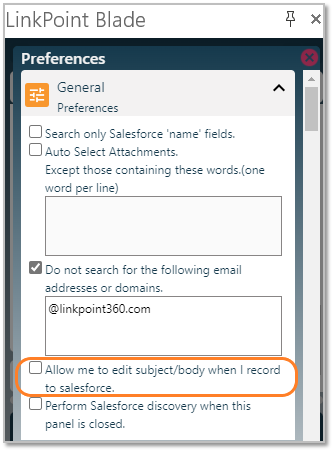 Select or compose an email, and click the View Salesforce Fields button at the bottom of the Side Panel.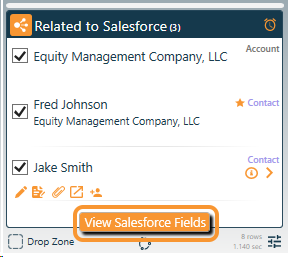 Tip: If you click View Salesforce Fields for an inbound email before relating it to Salesforce, you will be prompted to select at least one Salesforce reference before the email can be recorded.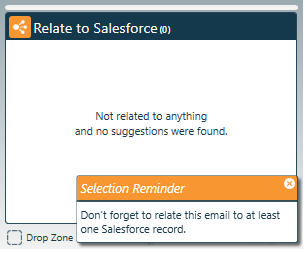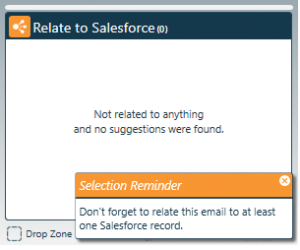 Enter or edit the text in the Subject and Comments fields as needed. Note that the Comments field contains the Body of the email. Click the OK button when finished.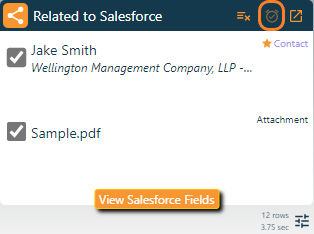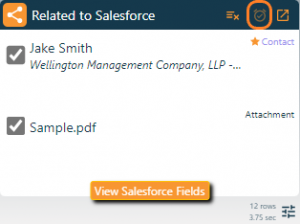 Tip: The Subject and Comments/Body fields automatically populate with the existing subject and body of the email. Users can alter the Subject of the email to change how it will appear within Salesforce to help differentiate it from other recorded emails with the same subject line. Users can edit the Comments/Body of the email to eliminate redundant information especially when an email chain has been recorded several times.

Tip: This will not change the content that the email recipient(s) see. These changes only affect the content that is recorded to Salesforce.

For outbound emails, send the email when ready. For inbound emails, the process is complete.

Tip: The Task fields in Salesforce will be updated with the edited content. The Task Comments will reflect the original subject and body from the email. If recording emails using Salesforce Enhanced Email, edit changes will only be reflected in the plain text version of the email in Salesforce. The HTML version of the email will not be altered within Salesforce.

Click the Open related email in Salesforce icon to view the changes in Salesforce as needed.