In this section, you will learn how to install LinkPoint Connect action commands and templates in your instance of IBM Notes. These options provide users with additional productivity features during the email drafting and sending processes.This option is only needed during the LinkPoint Connect process or if your organization is not modifying the IBM Notes Mail Template to include LinkPoint Connect Action Scripts.  In order for our agents to be installed, the user must have at least "Editor" rights to their mail database and they must have the ability to "Create private agents" and also "Create LotusScript/Java agents".

Click the images throughout the Knowledge Base to see full size versions of screen captures.
---
Installing LinkPoint Connect Agents within IBM Notes


Open IBM Notes and select the LinkPoint Setup tab.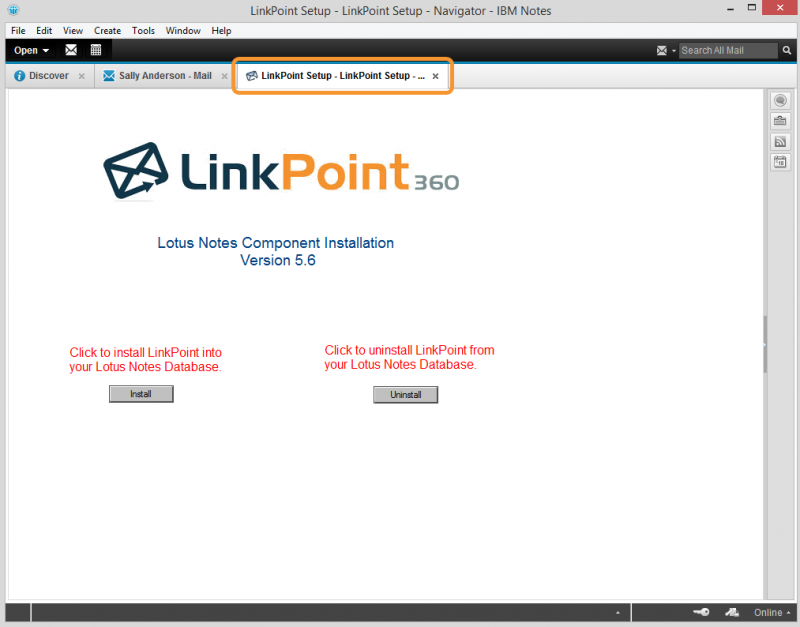 ---

Tip: If the LinkPoint Connect Setup tab is not present, go to Start->Programs->LinkPoint360 and run Complete Installation command. It will start LinkPoint Setup within IBM Notes to install LinkPoint Agents.
---

Click the Install button to install LinkPoint Connect actions within the IBM Notes database.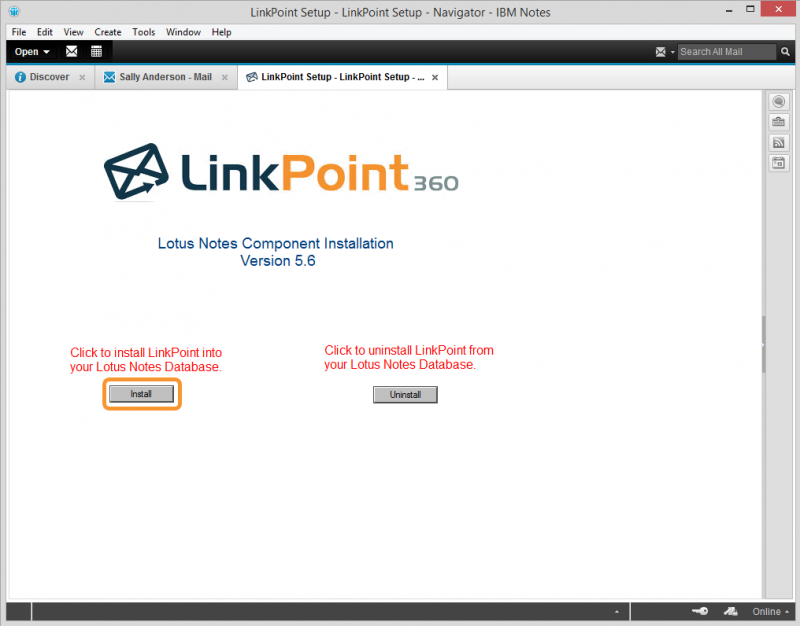 ---

Click the Yes button to confirm the installation.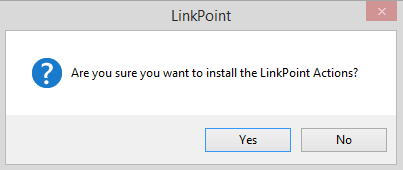 ---

Click the OK button to restart IBM Notes and complete the LinkPoint Connect Actions installation.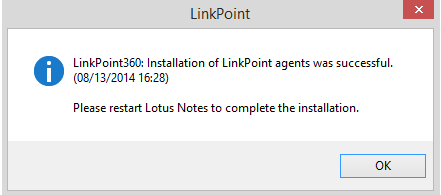 ---

Download: Access the complete LinkPoint Connect: IBM Notes + Salesforce User Guide in .pdf format. Get the User Guide
---

Still need help? Contact our Support Team.