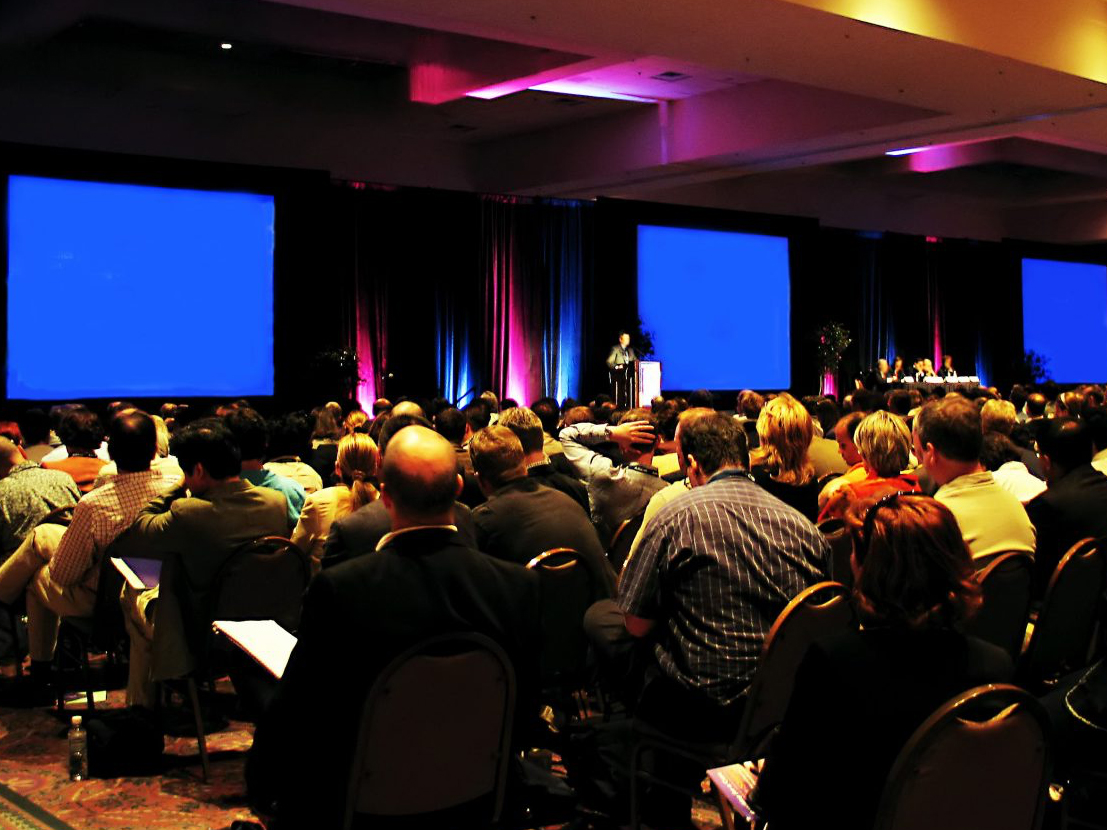 Posted in: Efficiency, Events, Productivity
Each year, companies plan to attend conferences in an attempt to drive business, market their features/products, and network with customers and prospects alike. And each year, attendees show up to conferences filled with excitement for what each conference brings whether they are looking for new solutions, to learn new skills, or to make new contacts. As the conference season approaches, vendors prepare their pitches, supply their booth with giveaways, and prepare to present the newest product or content they have to offer.
As an attendee, the perspective of a conference is day and night compared to the vendor who is showcasing a product or feature. How can attendees make the most of their time at a conference that can range from a half a day, to an entire day, to a week long event? What is the plan of action that precipitates their need to stop at each vendor booth or attend various session during a conference?
It may sound easy to navigate the maze of booths and swaths of sessions at a conference, but it isn't always straightforward. Depending on the event's size, attendees are faced with a set period of time to tackle any required education and get answers to their questions from various vendors all while making sure to snag some swag.
Attendees can do their detective work prior to the conference by reading up on keynote speakers, exhibitor lists, sessions, and a floor plan to become familiar with the layout. Most conventions will post their agendas ahead of time but be sure to check closer to the event date in case of scheduling changes. Knowing the most important activities before the event starts can help attendees use their time efficiently. Once at the event, be sure to take detailed notes and take advantage of the opportunity to ask the speakers questions.
In between sessions, attendees typically head to the main hall (where you can usually be sure to find some snacks). This is also where most conventions centralize their sponsor and vendor booths. For some larger conferences, such as Dreamforce or Microsoft Envision, the expo halls can become overwhelming. Again, having a plan or looking at the list of vendors ahead of time can make this easier to navigate. If there are specific solutions or services that you and your organization need, mark down companies to visit to make sure you prioritize your time.
Most vendors are happy (if not overeager) to share more about what they can offer including a demonstration of the products or services. Go to a conference equipped with questions: What does your product do? How will this help with my productivity? What separates your product from the rest? If you have specific use cases or examples of problems you are trying to solve, vendors can provide you with on-the-spot answers to expedite your decision-making process.
Going to a conference is an investment in both time and money. After the event, be sure to review your session notes and share what you have learned with your teams or coworkers. If you are evaluating new vendors, it can be helpful to follow up with them while your conversation is still fresh in your mind. This will also help you make more efficient decisions about whether or not to move forward with a new product or service.