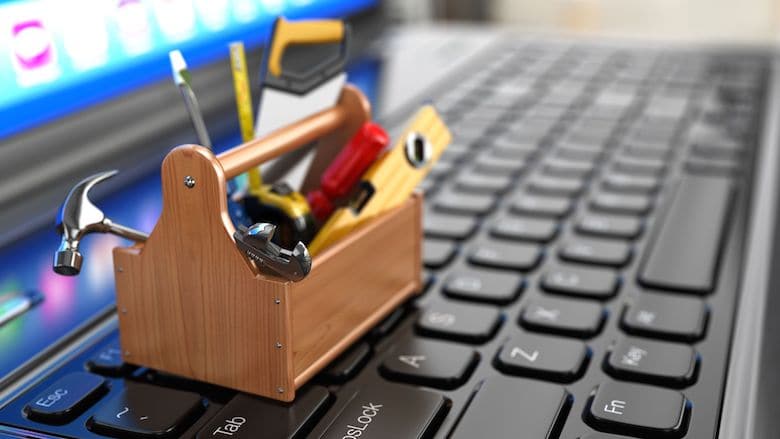 Posted in: Uncategorized
No matter how much experience they have, salespeople need high-quality tools and training to help them succeed. Sales enablement refers to the process of providing these resources to help your sales reps thrive. When you're strategic about your sales enablement efforts, you have the opportunity to build a team that excels at prospecting, generating revenue and providing after-sales service.
Building an effective sales team starts with choosing the right technology. This guide provides an overview of the best sales enablement tools on the market. Add at least one of these software tools to your arsenal to make your team as productive as possible.
What Is a Sales Enablement Tool?
Sales enablement solutions make it easier for members of a sales team to do their jobs effectively. Think about how much time you'd waste if you didn't have the right tools. Instead of typing in a customer's name and finding their profile within a matter of seconds, you'd have to flip through your Rolodex to find their telephone number, wasting valuable time that could be better spent on making sales. Sales enablement tools increase efficiency, allowing sales teams to contact more prospects or engage more customers each day.
Types of Sales Enablement Tools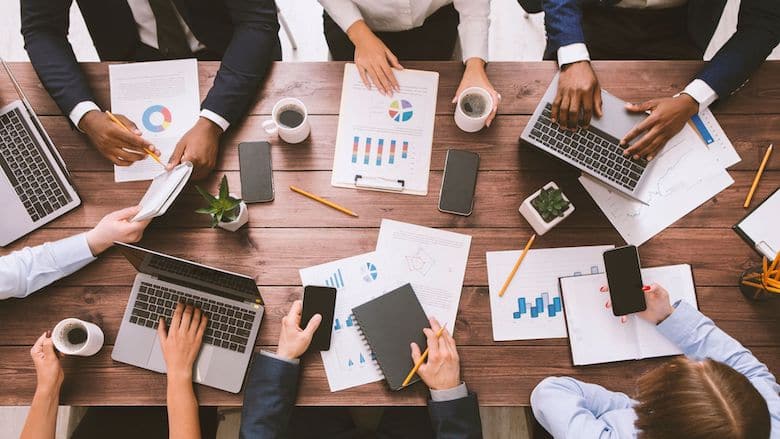 Several types of sales enablement platforms work together, linking every phase of the sales cycle and giving team members the support they need to perform their duties. These tools cover four key functions: prospecting and lead generation, sales automation and engagement, customer relationship and lead management, and sales performance reporting and analysis.
Prospecting and Lead Generation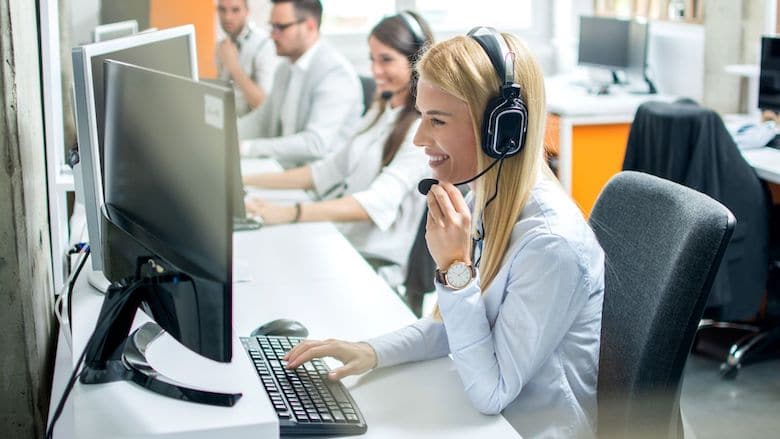 Although some people use the terms interchangeably, prospecting and lead generation are a little different. Prospecting involves looking for potential customers, while lead generation builds awareness and engagement among qualified leads. A qualified lead is someone who has a need for your company's products or services. Here's an example:
Imagine that your company sells high-heeled shoes to women between the ages of 18 and 25. You reach out to a 20-year-old woman named Amy who lives in your service area. At this point, Amy is a prospect. While you're on the phone, you discover that Amy only wears flats due to an old foot injury. Your company's products aren't a good fit for her, so she's not a qualified lead.
Prospecting and lead generation tools improve the quality of your leads, ensuring that sales reps spend the bulk of their time engaging people who truly have a need for what your company has to offer.
Sales Engagement and Automation
In simpler terms, sales engagement refers to the interactions that take place between a salesperson and their prospects. This includes telephone calls, appointment setting, follow-ups, emails and online chat messages. Sales engagement and automation tools make it easier for sales leaders to keep up with each communication channel throughout the customer journey. Some tools even automate common sales engagement tasks, such as dialing telephone numbers or emailing prospects with a special offer.
Customer Relationship and Lead Management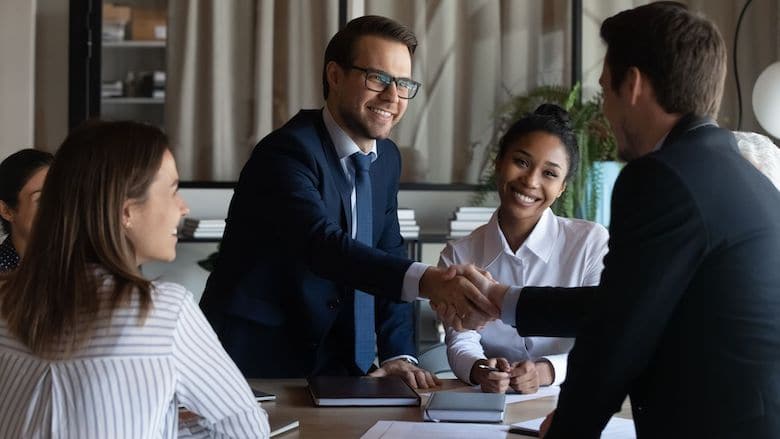 One of the best ways for sales managers to increase conversions is to customize interactions based on each person's stage in the sales cycle. If you had to track contact information and other details manually, you'd have hardly any time left over for sales activities. Customer relationship and lead management tools give salespeople the information they need to manage relationships effectively. LinkPoint Connect for Microsoft Dynamics and LinkPoint Connect for Salesforce CRM make it even easier to use the two most popular CRM options on the market.
Sales Reporting and Analysis
To manage a sales team effectively, you must have accurate reporting and tools for analyzing raw data. Sales reporting and analysis tools make it much easier to track your team's activity, providing insight into which team members bring in the most revenue or contact the greatest number of leads each day. Sales managers also need to know which processes are as efficient as possible and which ones still need to be optimized. With the right tools, it's possible to make data-based decisions about everything from team promotions to training requirements.
Vital Pieces of Your Sales Enablement Tech Stack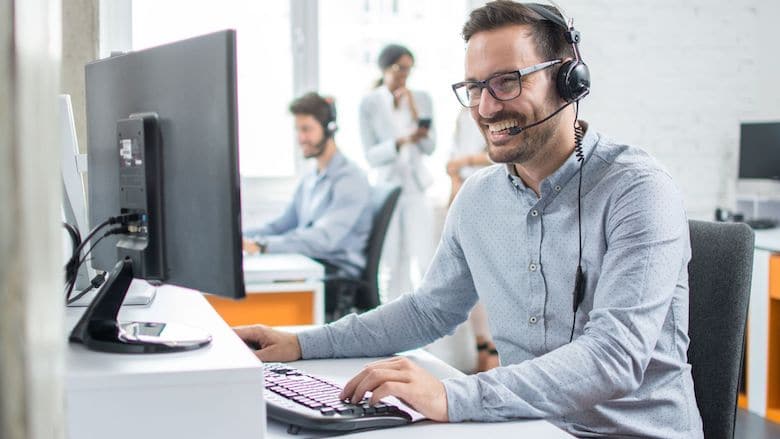 When it comes to sales enablement software, you have hundreds of options. Although you don't need every single one, your sales enablement strategy must include the three vital aspects below. These are the minimum requirements for building a fully functional sales enablement framework.
Sales Engagement or Communication Tools
Tracking client communications and automating as many communication activities as possible are critical for developing an effective sales enablement strategy. Sales engagement and communication tools give salespeople more control over customer interactions. They do this by automating time-consuming activities that don't produce any revenue.
For example, some companies offer autodialers, eliminating the need for sales personnel to spend the bulk of their time dialing telephone numbers. This gives sales leaders more time to spend interacting with qualified leads or following up with existing customers. It's also possible to automate many email functions, leaving your team with even more time to turn leads into customers. LinkPoint specializes in email connectivity, increasing efficiency.
Customer Relationship Management Software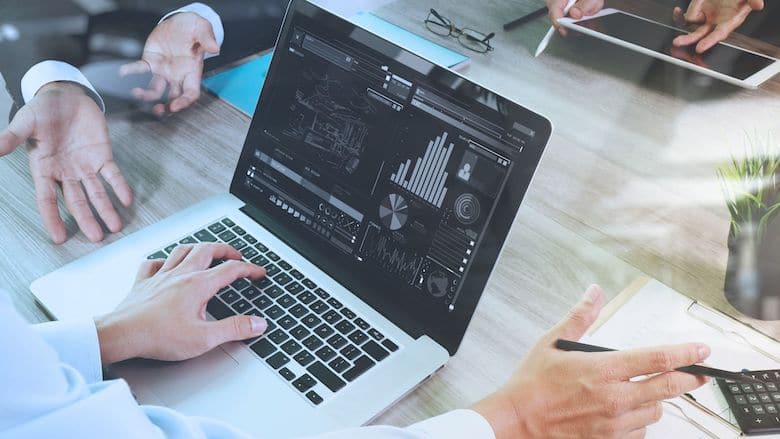 CRM is a powerful tool that allows you to store every piece of customer data in a single platform, making it easy for salespeople to access the information they need to do their jobs. This includes customer contact information, previous purchases and demographic information. When sales professionals have this information at their fingertips, they can do a better job customizing each interaction according to the customer's needs. LinkPoint360 further increases efficiency by connecting directly to popular CRM systems.
Sales Intelligence or Data Analysis Tool
The best sales enablement tools come with some type of sales intelligence or data analysis capabilities, giving you access to reports that can help you optimize your existing sales processes or create new ones to meet your team's needs. For example, data analysis can also help you identify training gaps that are making it difficult for your sales team to reach their goals. Overall, sales intelligence and data analysis tools support your CRM, engagement tools and overall sales process to increase adoption rate and efficiency.
Things to Consider When Choosing a Sales Enablement Tool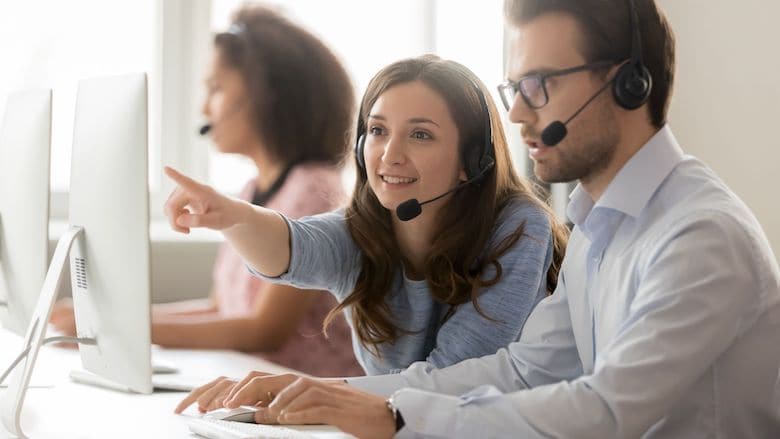 With so many sales enablement tools on the market, it's important to review each one carefully before making a purchase decision. Consider the following when researching these powerful tools and determining whether they're a good fit for your company's processes.
Compatibility With Your Existing Tech Stack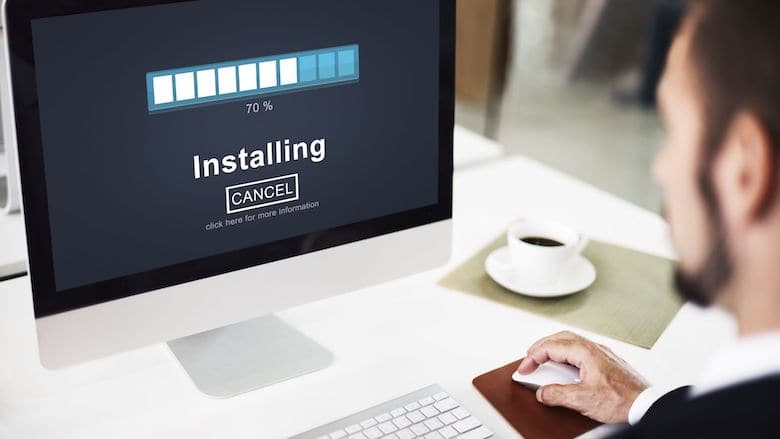 Even the most helpful sales enablement technology won't do you much good if it isn't compatible with your existing tech stack. Before you purchase a sales enablement tool, think about how it fits in with the tools you're already using. Does the tool integrate with your current applications? Do you anticipate any compatibility issues? Review each tool carefully to make sure it won't cause you more problems than it solves.
Ease of Use
Sales enablement tools do more than just support your sales team; they strengthen the connection between your company's sales and marketing activities. Therefore, each tool must be easy to use, even for employees who don't have direct contact with customers. When you assess a tool, consider its ease of use, along with how likely team members are to use it.
The best sales enablement tools come with access to a customer success manager to answer questions and make sure your team members understand how to use each tool to its advantage. When you work with LinkPoint, you get a dedicated customer success manager to ensure a smooth experience and maximum adoption rate.
Ease of Implementation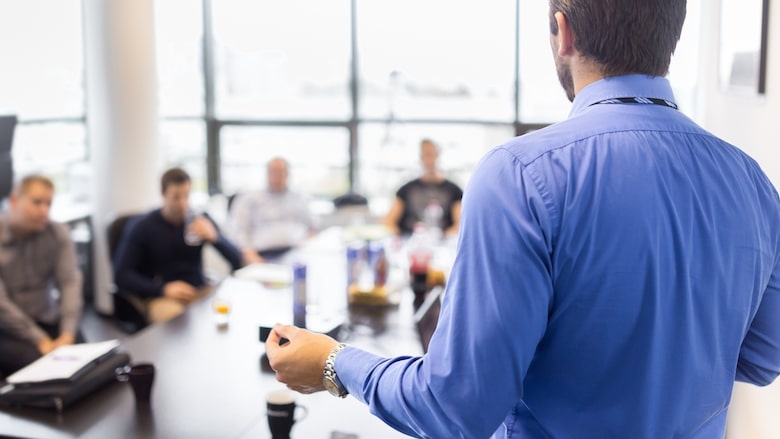 Sales enablement tools should also be easy to implement; otherwise, it's difficult to encourage employees at all levels of the organization to adopt it. These are just a few of the implementation challenges you need to think about before choosing a new sales enablement tool:
Unclear expectations: Before shopping for a sales enablement tool, you need to define your company's requirements carefully. If a tool doesn't have the functions your employees expect, they're unlikely to embrace it.
Lack of support: It's also important to make sure the vendor provides the level of support you need. If you're counting on hands-on training, you'll be disappointed if the vendor hands you a manual and expects you to implement the tool on your own.
Data migration issues: When you purchase a new sales enablement tool, you need to migrate your existing data, which can lead to data integrity issues. Before making a purchase, make sure the tool is compatible with your existing systems.
Poor preparation: Employees need time to prepare for implementation. You can't just install a new tool and expect everyone to use it immediately, so give team members plenty of lead time before implementing new sales enablement tools.
Inadequate training: If the tool is complex, employees will need training before they can use it effectively. Check with the vendor to find out if they provide any training resources.
Reduced morale: It takes time for employees to get up to speed on a new sales enablement tool, so you may discover that productivity and efficiency decline temporarily as team members learn their way around the system. A decline in productivity can hurt morale, so it's important to choose sales enablement tools that are easy to implement.
Data Security
Sales enablement tools link multiple departments, increasing the number of users with access to customer data. As a result, data security should be a top priority. LinkPoint360 designed its CRM integrations with security in mind. For example, LinkPoint Connect for Salesforce integrates directly with the Salesforce API, which means you don't have to worry about a third party having access to your data. LinkPoint Connect transmits information from Salesforce, but it doesn't store it on our servers, enhancing security.
LinkPoint also offers multiple deployment methods to suit your unique needs. We'll create a custom installation package that helps you achieve your goals. Best of all, LinkPoint Connect doesn't require direct integration with your Microsoft Exchange, eliminating the need for employees to enter their Exchange passwords to access sales and marketing data.
5 Best Sales Enablement Tools to Add to Your Tech Stack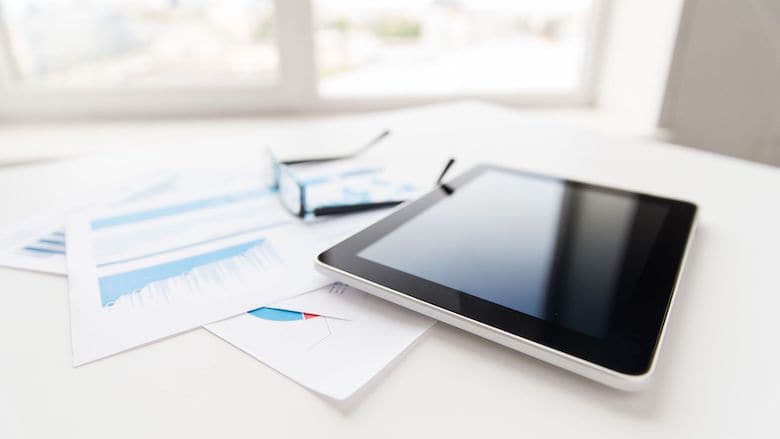 Most businesses already have a way to track customer data, leaving some managers unaware of the benefits of using additional sales enablement tools. Even if you have a basic CRM in place, one of these tools may greatly benefit your sales process and buyer journey in a number of ways.
1. LinkPoint360
LinkPoint360 enhances sales enablement by connecting your email with your preferred CRM solution. We offer software integrations for Salesforce and Microsoft Dynamics, increasing efficiency and giving your sales team quick access to the information they need to qualify leads and follow up with customers. Helpful features, including one-click email recording, field detection and object detection, make it easier to engage customers at every stage of the sales cycle and improve the buyer experience.
In addition to these features, LinkPoint360 offers best-in-class data security and provides ongoing integration and adoption support. When you work with LinkPoint360, you gain access to a customer success manager who's available to answer your questions and walk your team through the process of using one of LinkPoint's CRM integrations.
2. Dialpad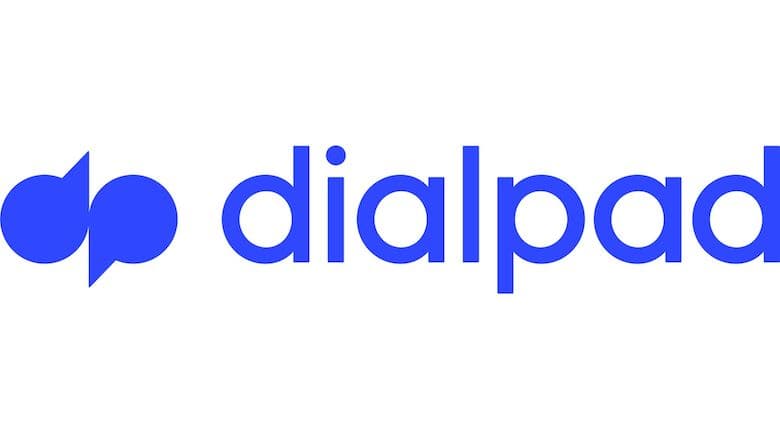 Dialpad integrates with your CRM system, making it possible to manage calls, text messages and voicemail. This sales enablement tool does more than just automate a few engagement functions. It streamlines your communication efforts and makes it easier for sales professionals to collaborate, increasing efficiency. Dialpad also works on mobile devices, making it easier for traveling salespeople to keep up with calls and text messages when they're visiting customers or looking for new business.
Using built-in artificial intelligence, Dialpad even provides business insight to help your team make better decisions. For example, Dialpad uses AI to analyze the content of call transcripts, helping sales professionals better understand what customers need. This information makes it easier to customize each contact and generate more revenue.
3. Revenue.io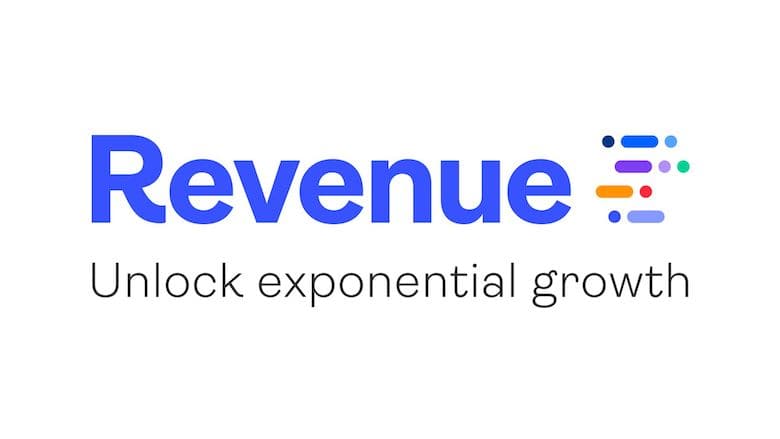 Revenue.io helps businesses reduce their cost of revenue, increasing profit margins. Built natively within the Salesforce CRM platform, Revenue.io optimizes revenue performance using artificial intelligence to capture data, analyze it and use it to help team members make good decisions. For example, Revenue.io uses the data it captures to provide sales forecasts and analyze the content of customer conversations. After analyzing data, the platform displays conversational nudges and guides sales staff through their next best actions.
The Revenue.io platform includes the following components:
RingDNA: This sales dialer automates time-consuming tasks and optimizes your workflows, increasing efficiency.
Moments: The Moments feature provides real-time call guidance to help salespeople determine the best way to engage leads or customers.
Conversation AI: With Conversation AI, it's possible to record and transcribe every conversation your team members have with current and potential customers. This tool also analyzes the content of each conversation, helping sales team managers identify coaching and training needs.
CallerDNA: This tool routes inbound calls and tracks call activity throughout the organization.
Guided Selling: Guided Selling is a sequencing engine that guides sales pros through every conversation, helping them make more sales.
4. Loom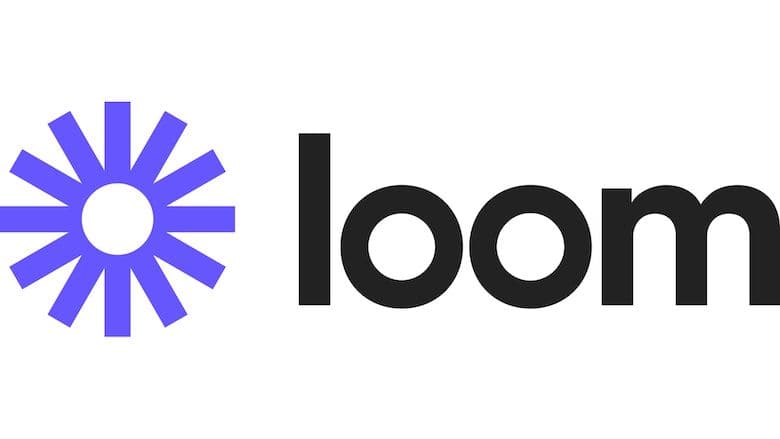 Loom is a sales enablement tool that makes it easy to create video messages for leads and customers. When team members install the Loom browser extension, they can record exactly what's happening on their screens, allowing them to make short videos ideal for demonstrating product features.
Loom is also helpful for training team members to use new sales enablement tools, as it allows you to record each action while explaining how to access key features. For example, you can use Loom to record a video showing team members how to create a new customer record in Salesforce.
5. ContractBook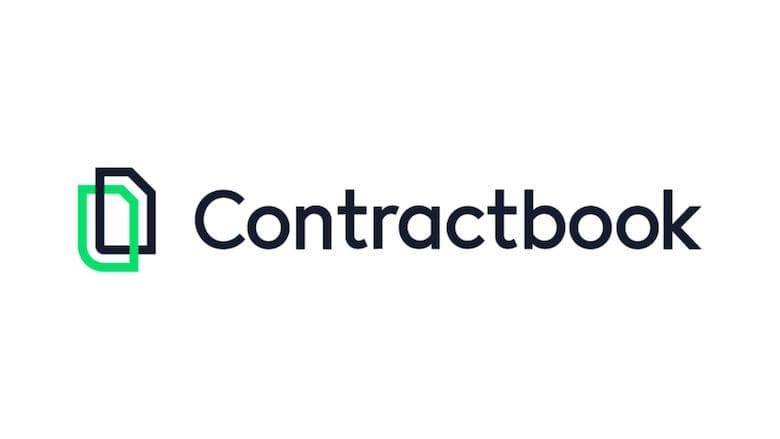 ContractBook makes it easier to automate and manage contracts, giving your salespeople more time to focus on revenue-generating activities. The easy-to-use editor comes with more than 150 templates, saving you time, ensuring legal compliance and making it easier to update existing contracts. Key features include version histories, editable fields and contract import.
ContractBook also has features to enable collaboration among your sales staff and your customers. Instead of emailing edited contracts back and forth, sales professionals can invite customers to review their contracts and make changes on the ContractBook platform. This enhances the security of confidential data, speeds up approvals, and ensures transparency between your company and the customers you serve. When everyone is ready to sign, you can add multiple signees, easily adjust the order of their names and allow customers to use multiple signing methods for their convenience.
Learn More About Sales Enablement With LinkPoint360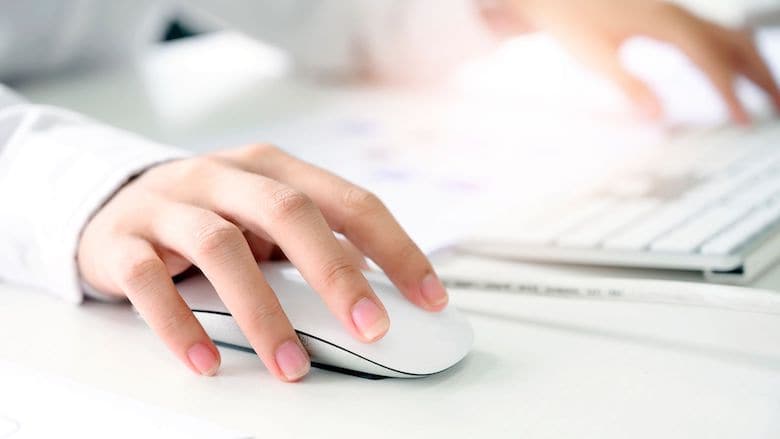 Interested in trying LinkPoint's services? Sign up for a 14-day trial of LinkPoint Connect for Salesforce or LinkPoint Connect for Microsoft Dynamics. When you request a trial, you get access to the full version of the software, allowing you to explore every feature and determine if LinkPoint Connect is a good fit for your needs. If you're not ready for a trial, learn more about sales enablement tools on our blog.