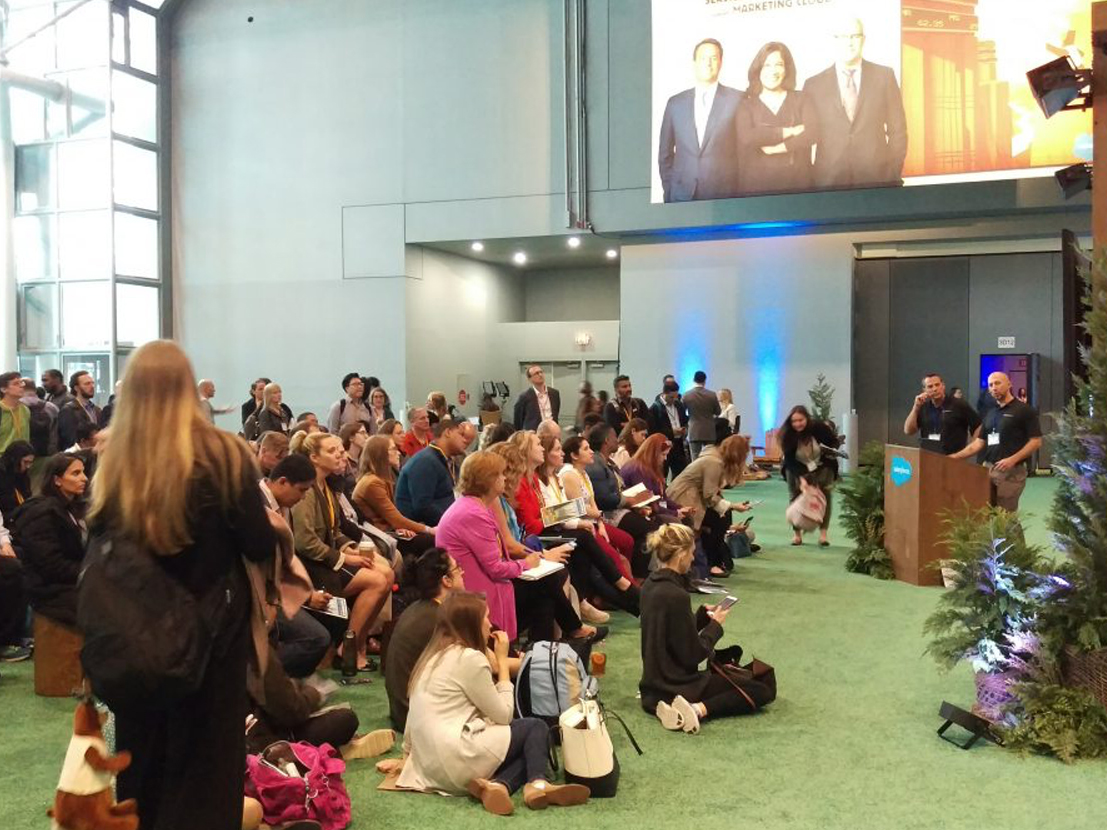 Posted in: Events
Each and every event that we participate is a way not just to share our software and services but to create new relationships within the Salesforce community. And yesterday's World Tour event in New York City was no exception. We had an incredible time as a Platinum sponsor, and I wanted to take a moment to share how we spent our day.
The Expo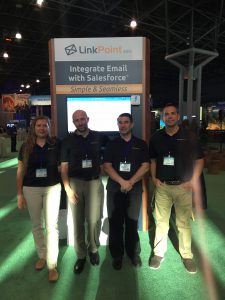 The Salesforce World Tour NYC is in our own backyard. LinkPoint360 offices are about an hour outside the Big Apple, giving us a chance to send even more team members than we would for a West Coast or international event. The Javits Center is always an awesome event venue, and the Customer Success Expo, where we spent the majority of our time during the World Tour, was buzzing with activity.
As a Platinum sponsor, we were able to spread our team out and demo on multiple screens, which was great since we have expanded our Editions from 1 to 3 over the past year. We also prefer to take our time speaking with everyone who stops by, and the extra space gave us room to step aside and focus on one-on-one conversation.
With over 5,500 attendees, plus many of our co-sponsors and Salesforce staff, the entire event was jam-packed with activity. Our Platinum booth had non-stop traffic, keeping our team busy and engaged with prospects, customers, and partners throughout the day. (You can check out even more photos on our Facebook page.)
The Partner Theaters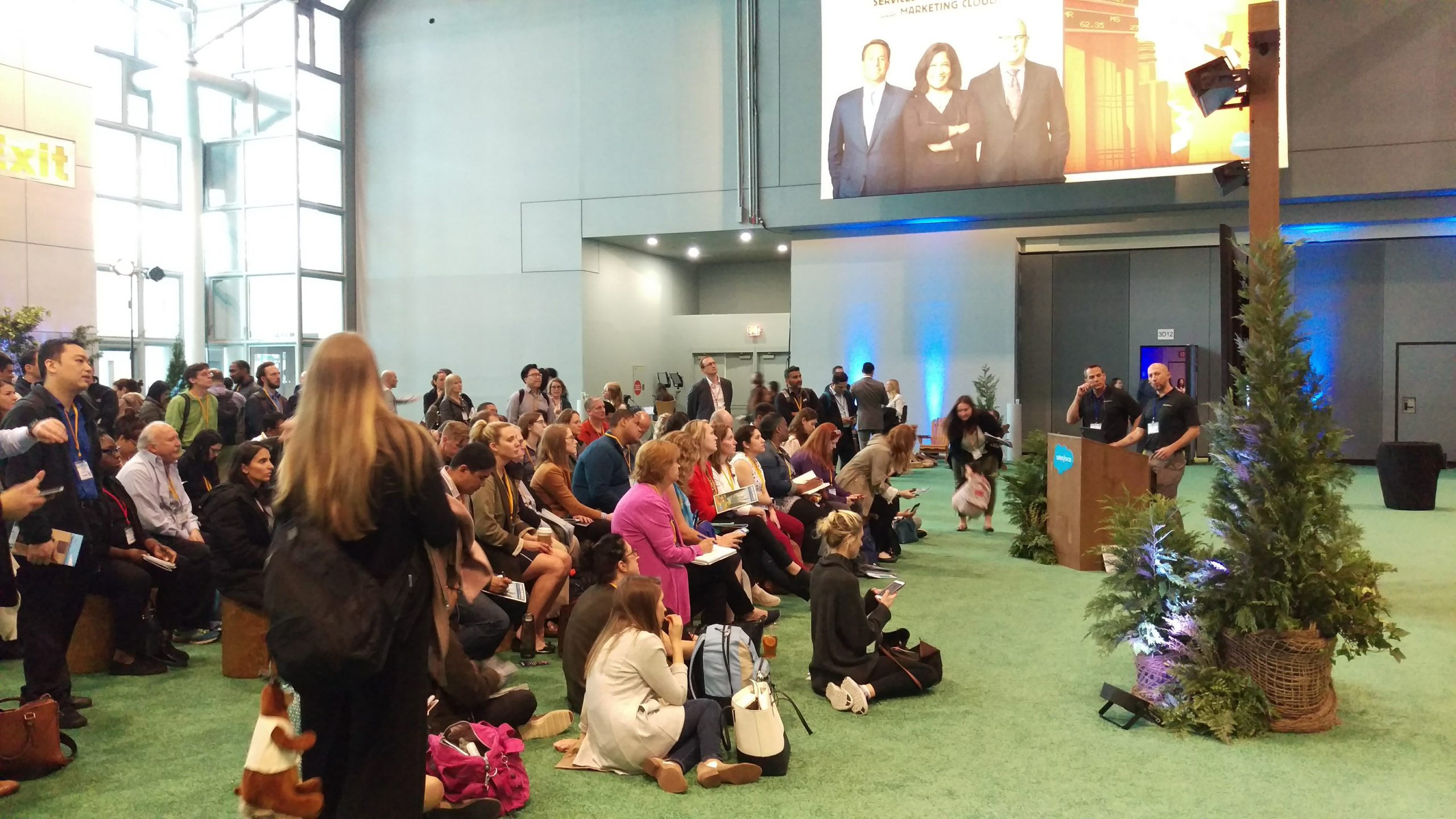 The Customer Success Expo was the event hub, with constant action throughout the day (except when we all headed over to the Keynote address). Several Partner Theaters ran at intervals and engaged attendees with quick, impactful demos.
Our very own Don Reese and Tom Russo were invited to present Email Integration & Beyond to a full house in the Outpost  theater. They reviewed alternate ways to integrate with Salesforce beyond basic email recording, including our Plus Edition's Meeting Recap and our Cloud Edition auto sync.
The Demo Jam
Who doesn't love some friendly completion? The Demo Jams are a great way for Salesforce partners to share their solutions – but in under 3 minutes and with tons of pizzazz. LinkPoint360 co-founder Glenn Lehner sped through our email integration for Salesforce in a live demo.
What's Next?
Our focus now is on reconnecting with everyone we spoke with and making sure that we provide the promised information about LinkPoint Connect. Of course, everyone has access to our free 14-day trial, which you can start at any time. On the horizon is a busy summer of internal planning and product release preparation. On the marketing side, we have already started the prep work for Dreamforce '18, which is slated for September 25-28 in San Francisco.
Thanks to everyone who stopped by at the Salesforce World Tour NYC show!