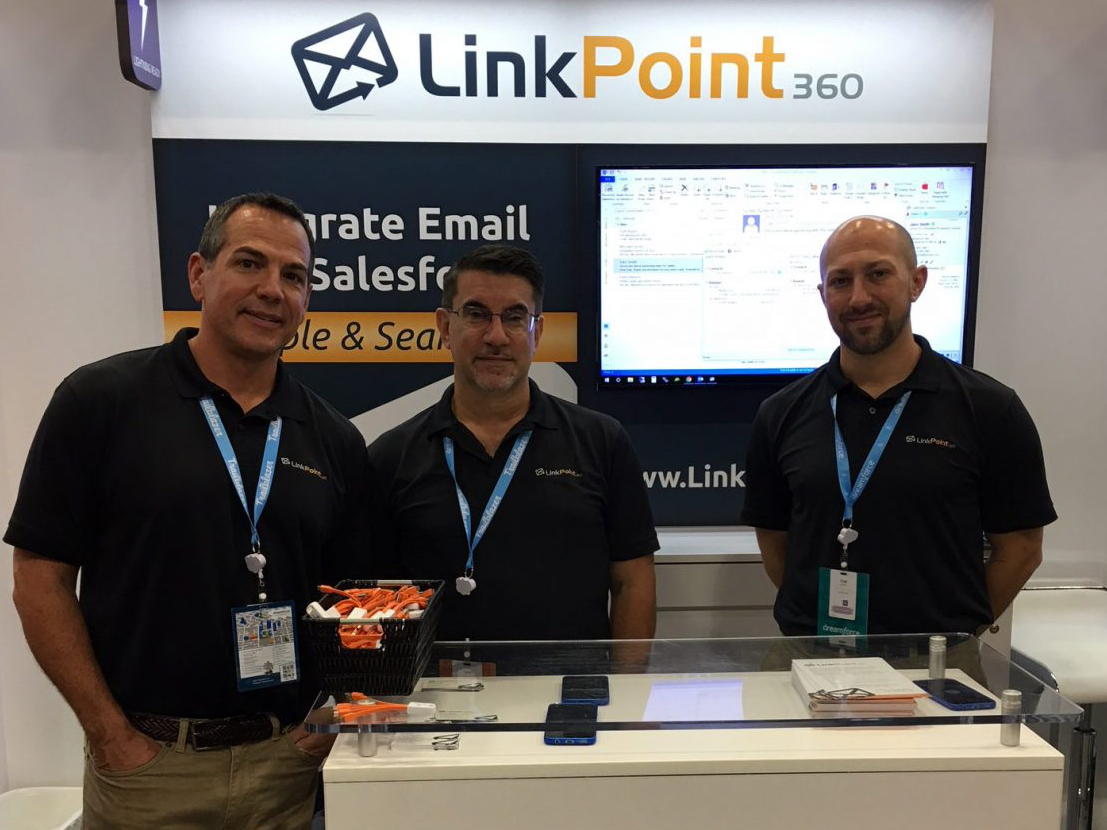 Posted in: Events
LinkPoint360 is a proud to support the Salesforce community once again as a Bronze Sponsor of Dreamforce '18. We believe in the power of the Ohana spirit – supporting each other as partners and clients to do our best work.
This year's event promises to be the largest and most comprehensive one yet with four days of sessions, collaboration, and networking in store. Dreamforce '18 is slated for September 25-28 in San Francisco, CA.
And you will be able to find the LinkPoint360 team in the Customer Success Expo Booth #1000 in Moscone South.
We always look forward to being part of the onsite adventure that is Dreamforce – where we catch up with old friends, meet new clients, build new partnerships, and share all that is new with our products and company. This year will be no exception. As the Salesforce ecosystem continues to grow, so do our own email integration solutions. And we're looking forward to sharing them with you at this year's event.
Email Integration for Any Platform
LinkPoint Connect now comes in three Editions: Desktop, Desktop Plus, and Cloud. Each Edition gives users different ways to sync data to Salesforce from their email. And all three will be on display in Booth #1000 all throughout Dreamforce '18.
Desktop Edition: Classic for PC users. Record emails, create new contacts and leads, and auto-sync calendars, contacts, and tasks.
Desktop Plus Edition: Everything from Desktop Edition…Plus you can add notes and entries to Salesforce fields from the Side Panel or a dedicated mobile app.
Cloud Edition: Server-side version for mobile and cross platform users. Auto sync calendars, contacts, emails, and tasks. Works for Mac, Mobile, and PC users.
Booth Happenings
Our team will be available throughout Dreamforce '18 to meet and greet everyone who stops by our booth. We strive to help every Salesforce user we meet become more productive while getting more out of their Salesforce instance. We offer in-booth consultations and welcome drop-ins as well as scheduled meetings. (Email sales@linkpoint360.com to book time with us.)
And of course, in addition to product demos, we'll be handing out new swag this year as a thank you for stopping by.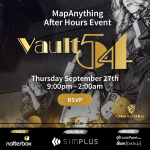 Party with Us
LinkPoint360 has teamed up with our partner MapAnything in support of this year's AfterHours event.
We'll be at Temple Nightclub on Thursday, September 27 for an evening of excitement and entertainment.
This event will sell out – be sure to RSVP today!
Save on Registration
Not registered for Dreamforce '18 yet? You can still save on registration. You can save $100 by registering to attend Dreamforce with code: D8EMLNKP   Register Now
Get Social
Make sure you're connected to LinkPoint360 across social media. We'll be posting live updates throughout Dreamforce '18.