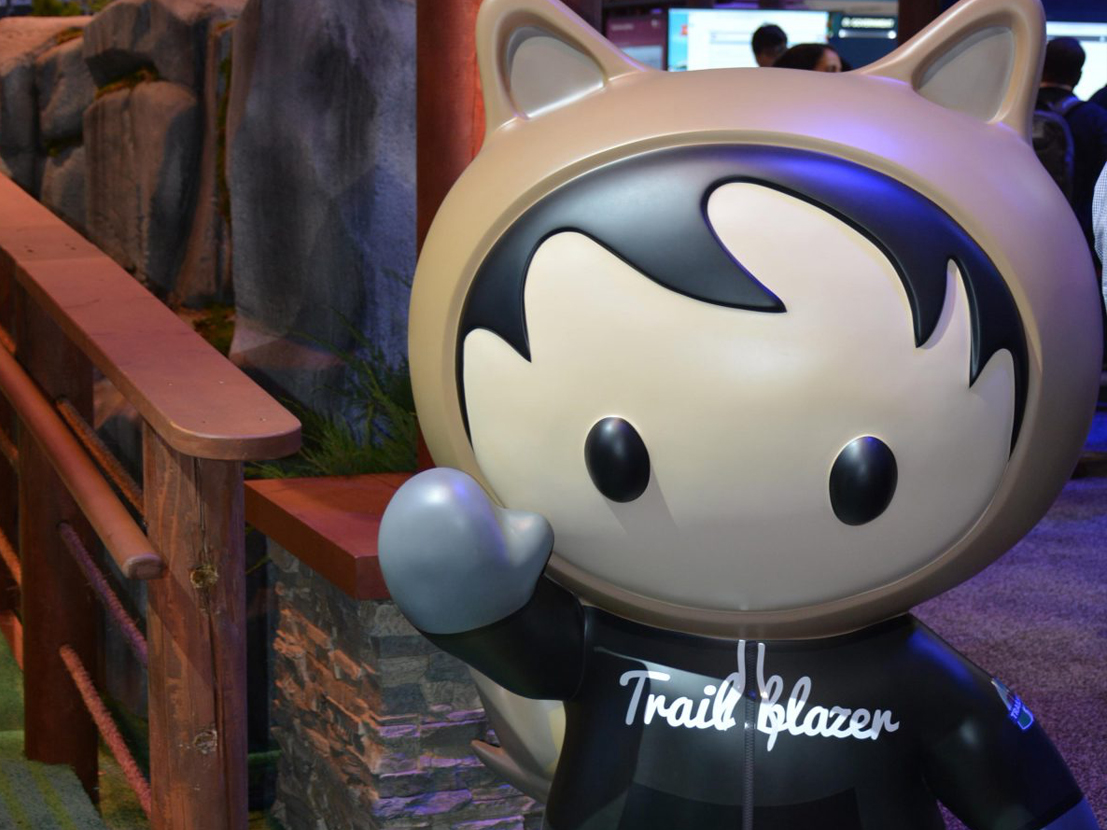 Posted in: Events
Dreamforce is an amazing networking event and technology conference, which by now we are all very familiar with.
Dreamforce is also, practically speaking, over 180,000 people descending upon 1 city for 4 entire days. (Look out, San Francisco). If you live in the Bay Area, you're probably glad that they capped registration. If you're a Trailblazer who couldn't get a ticket to the sold-out show you're significantly less glad.
If you're going to be at Dreamforce '19, we hope you'll meet up with our team onsite. (Book an appointment by emailing sales@linkpoint360.com.) For those of you who aren't making the trip, I thought I'd share 3 ways to experience Dreamforce from the comfort of your own office (or wherever else you prefer).
Vying for Vendors
The miles and miles of booths set up throughout the Campground and Expo are an excellent way to connect with new (or existing) vendors. But it's also hard to get a decent amount of time in a booth to ask important questions or actually vet a vendor. Just because you're back at the office doesn't mean you can't shop around. I recommend exploring a mix of both Dreamforce Sponsors and trusted AppExchange partners and applications. Sorting and searching based on category to find different options (email integration, anyone?) will ensure you review the latest content, in your own time, to narrow the field down properly. And with so many companies sending teams onsite, the home base offices tend to be a bit quieter. The result? You can book a demo with a live person at your convenience from your desk while everyone else is still walking uphill to the convention center in San Francisco.
The Main Event(s)
Dreamforce does a great job of booking epic keynote and featured speakers. But all 180,000+ attendees don't fit into the same presentation hall to see the main show. I've streamed the keynotes while onsite during the show more than I have actually been able to see the speakers in person. And guess what? You can, too! There's no need for you to miss out on the motivational, business, and state-of-Salesforce talks. Keep a browser tab open during the week with the Dreamforce site at the ready. Then simply grab your headphones (and a snack) and enjoy!
Blaze Your Own Trail
The Salesforce ecosystem is overflowing with opportunities for education. When you attend Dreamforce, you can max out your Agenda Builder with informative sessions and hands-on workshops specifically designed your content area (Pardot marketing flows, building applications, aligning with industries). Just make sure you leave yourself time for lunch. But if you aren't able to attend, you can still expand your Salesforce know how. Take a look through the Agenda Builder and see which sessions and topics apply to your role or stand out to you. Each one will list "Recommended Trailhead Badges" to imply the skill set needed to be able to take full advantage of the breakout session. Then, blaze your own trail with Salesforce Trailhead. These online course (which are brought to life at Dreamforce) provide articles, resources, videos, and quizzes.
We hope to see you onsite at Dreamforce '19 (don't forget to email sales@linkpoint360.com to schedule a meeting). But if you're holding the fort from November 19-22, never fear. You can still Go Your Own Way (Fleetwood Mac is headlining this year's Dreamfest concert) and experience Dreamforce wherever you may be.