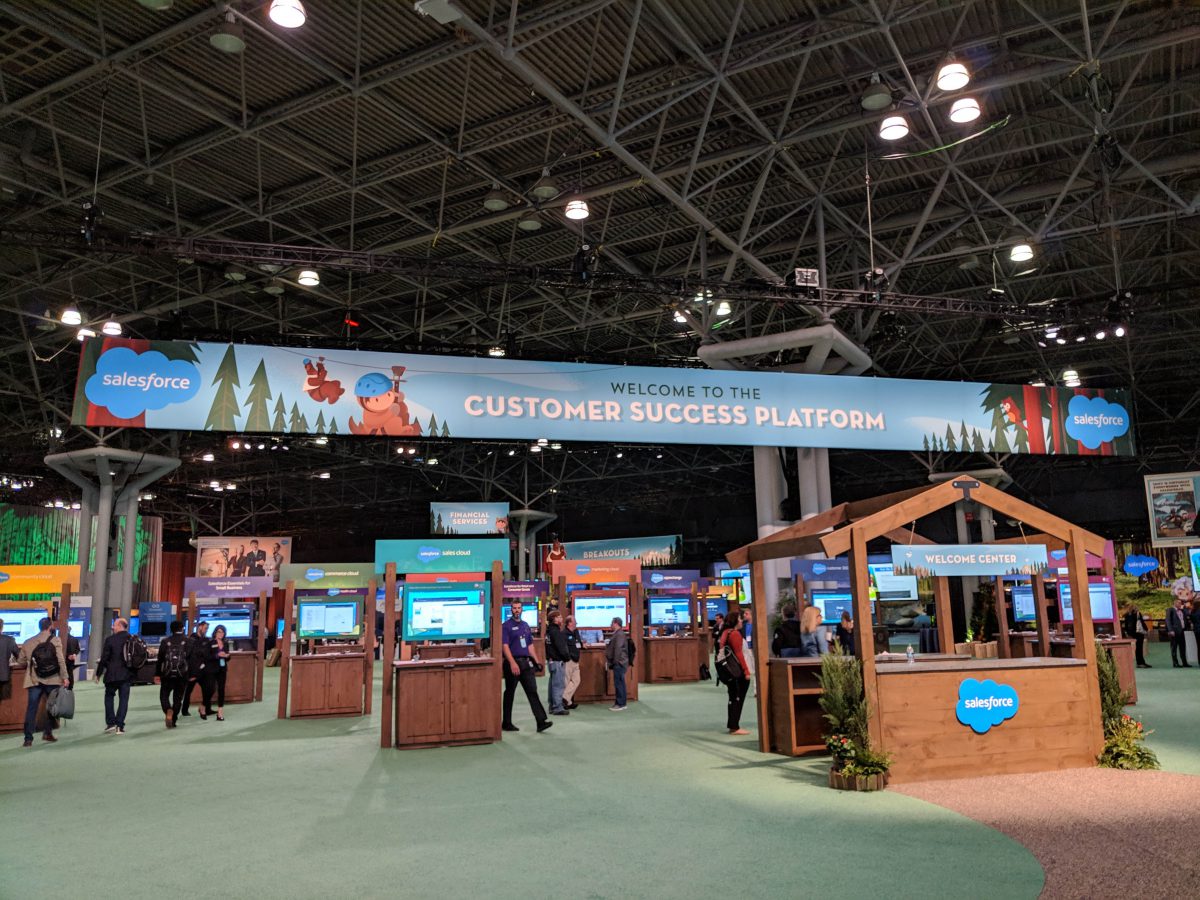 We love opportunities to see our customers and Salesforce partners in person. And when we can couple that with engaging in the Salesforce community, we immediately start asking when, where, and how.
Yesterday, we had the chance to sponsor the Salesforce World Tour in our backyard of New York City. So we packed our bags (and our UPS tracking numbers) and set off for the Big Apple for a long, action-filled day.
Our Booth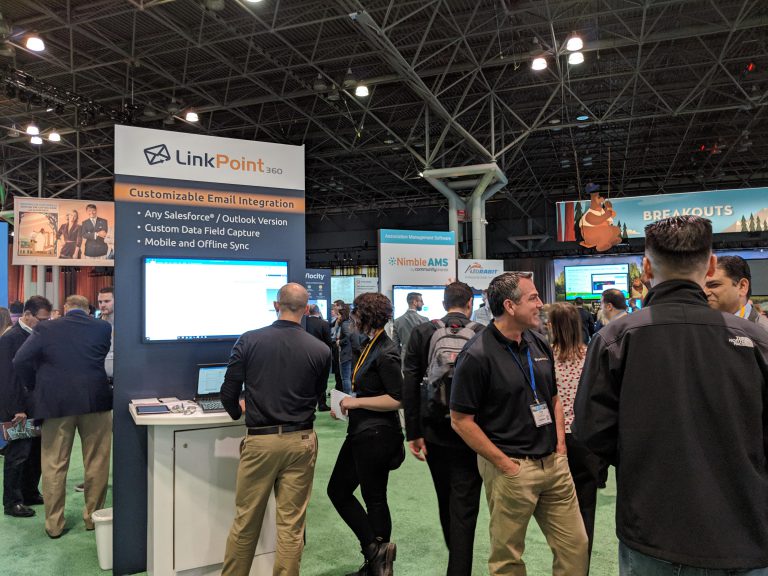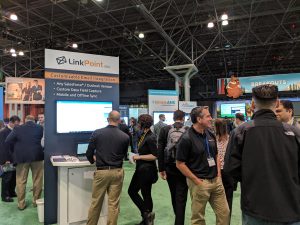 Stationed in the heart of the Customer Success Expo, the LinkPoint360 team stocked up its Gold Sponsor booth with software and swag. Thousands of Salesforce users, admins, MVPs, partners, and more streamed in and out of the Javits Center and countless people stopped by our booth on their way to sessions and snacks.
Our Software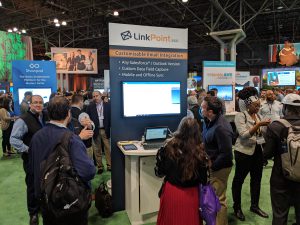 We had all three of our LinkPoint Connect Editions on hand to help identify the best fit for each visitors' email integration needs. We also found ourselves consulting with current customers about how to solve new challenges like an increasingly mobile and decentralized workforce.
Our Roadmap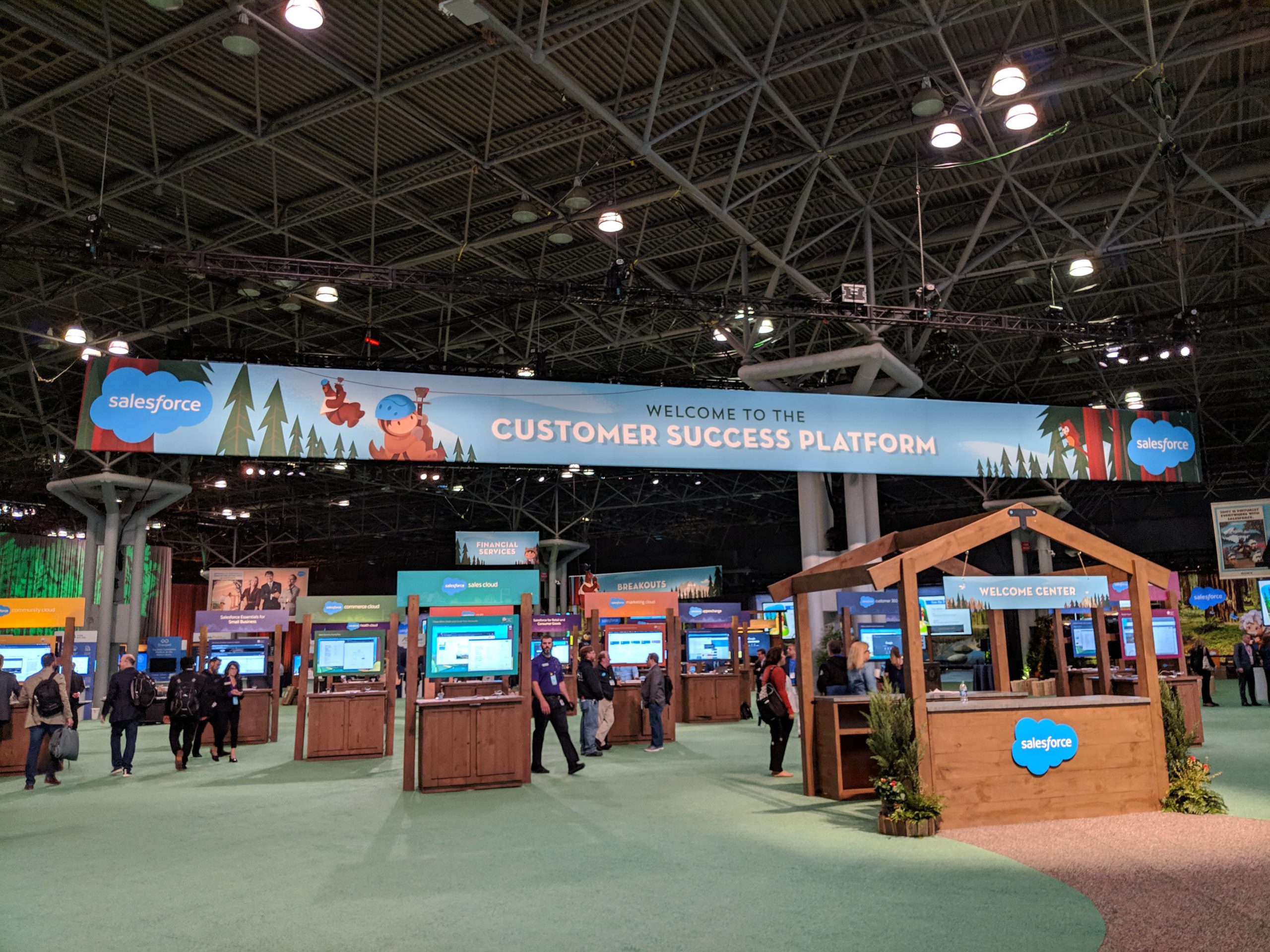 We also had fun showcasing some of the improvements we have in the works for our Desktop Edition (with a revamped UI) and Cloud Edition (with a UI on the roadmap). End user feedback helps us craft our software, so hearing firsthand what people thought of our future plans will only help us make our products better. (If you didn't make it to the show, you can still share your feedback with us.)
Our Future
So where are we headed next? For events, LinkPoint360 is planning on attending and sponsoring Dreamforce '19 this November. And we have releases on the horizon for our products. You can bookmark our Discover Page for the latest information on future happenings.