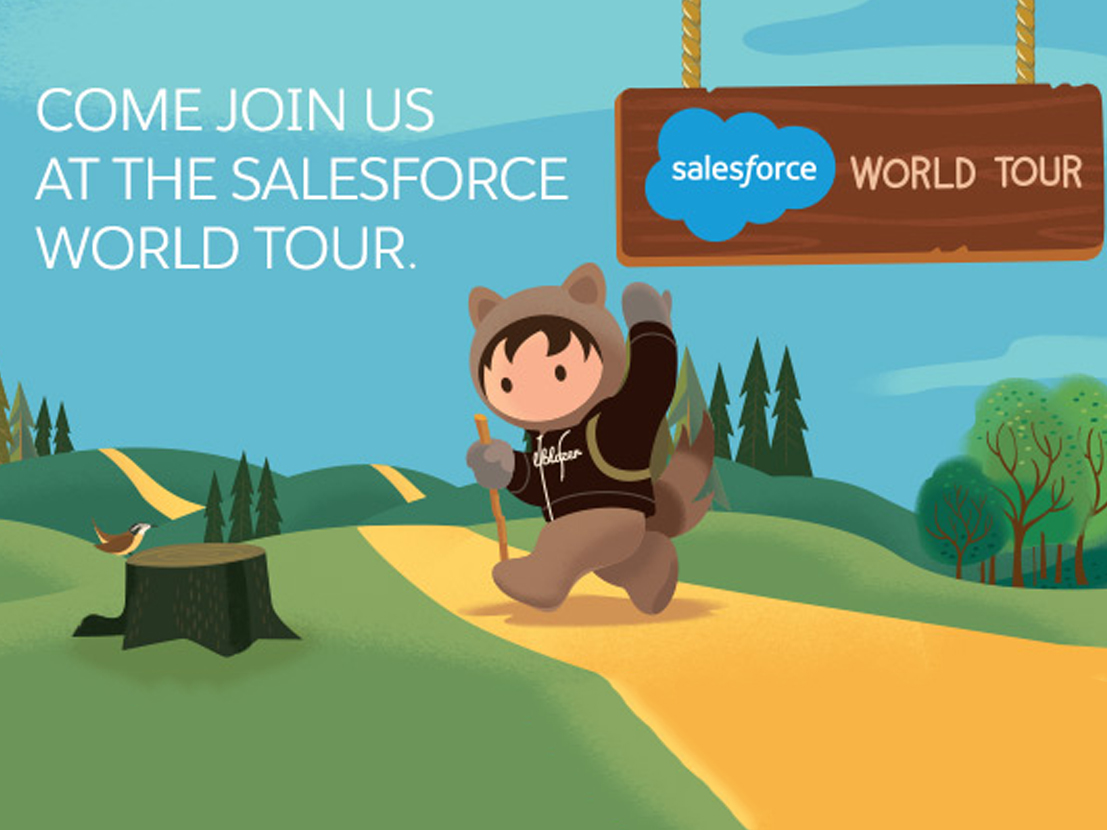 LinkPoint360 is proud to be a Gold Sponsor for the Salesforce World Tour: New York coming up on May 7 at the Javits Center.
We always look forward to these events, which gives us the opportunity to meet with our customers and Salesforce partners in person and share the latest happenings with both Salesforce and LinkPoint Connect.
Lay of the Land
Don't let the crowd and the convention center overwhelm you. When it comes to a Salesforce World Tour, navigating is simple. Make sure to check the agenda for the show and note when the Keynote presentation will be (these are always "can't miss" opportunities). Friendly volunteers are posted throughout the venue and super willing to answer your questions (go ahead, try to stump one…I haven't been able to yet!).
In between sessions, be sure to stop by the Customer Success Expo. It's a great way to learn about the new technology and techniques for enhancing your instance of Salesforce with third-party solutions. Of course, LinkPoint360 will be there all day long, and we certainly hope you will stop by to say "Hello!".
Looking Forward
Speaking of LinkPoint360, we're excited to share our full suite of LinkPoint Connect Editions live this year at the show. Our goal is to learn how you use Salesforce and how we can make your workflow easier and more productive by simplifying email integration. So, if you have emails and you need to get them into Salesforce, definitely make sure to stop by. We support a variety of email applications and platforms (including Mac and mobile), work with every version of Salesforce, and have success working with customers who need an extra level of customization to their setup.
Link Up
You know we'll be in the Expo during the show. But if you can't make it, no problem. You can always explore our site for info, or send us an email to schedule a walk through with us. We'll be posting updates about the Salesforce World Tour as well as our company product news, so be sure to follow us on Twitter and Facebook.
We are looking forward to another great event with the Salesforce community and hope to see you in New York this May!